Get In Touch with Kilkhampton Parish News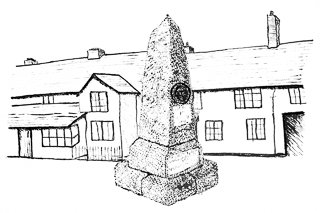 We would love to hear from you! To help your enquiry reach the most appropriate person:
If you wish to advertise in the Parish News, or have an enquiry about advertising costs, please select 'Trade Advertising Enquiries'. New adverts are always welcome.
If you already advertise with us but wish to discuss the layout of your advert or make changes to the text, please select 'Advert Changes' to contact the advertising editor direct.
If you wish to submit editorial content such as articles, notices, photographs or general news items, please select 'Editorial Enquiries'. Most submissions can be included at the editor's discretion, and without charge.
If you're not sure, or have any other query, please select 'General Enquiries' and one of our team will get back to you.
General Enquiries
For general enquiries not related to editorial content or placing, renewing or upating a trade advert, please complete the form below:
Editorial Enquiries
If you would like to contact our Editor, Jill Rodgers, please complete the form below:
Trade Advertising Enquiries
If you would like to place an advert or have a query about an existing advert, please contact Martin Cross by completing the form below:
Advert Changes
If you already advertise with us, and would like to update or replace your advert, please contact Adam Lee by completing the form below: